Stories that play with historical context are tricky, but the ones that pull it off get my motor running.
Deborah Harkness is an interesting figure. She's a professor of history, with particular attention paid to studies of science and medical history charting back to before the Dark Ages. While dabbling in these she became interested in the science of alchemy and the views on magic from that time period. Learning these ancient forms of chemistry and surgery are quite complicated (I dabbled a bit after reading her work and the depth and complications surrounding all of that is staggering), but reading her work and listening to her discussions on the material makes it sound easy.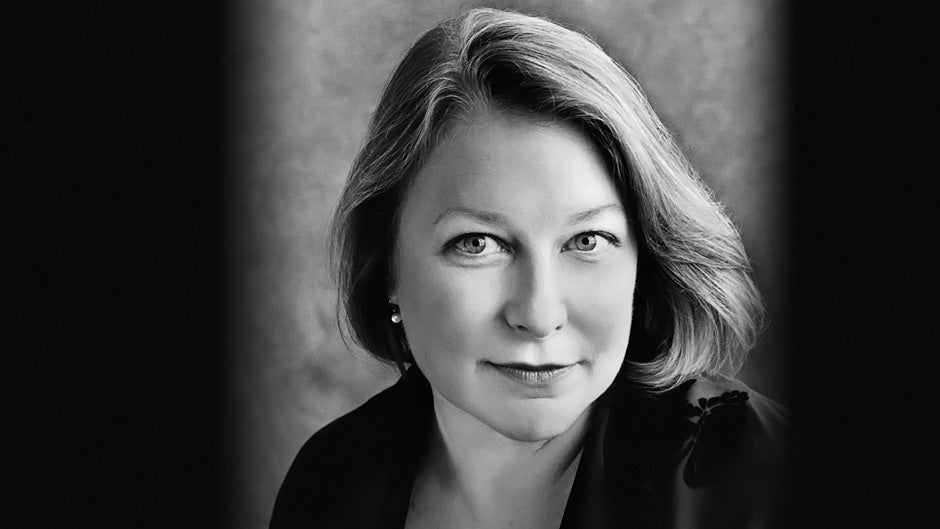 The early 00s saw a rise in some weird, occult fascinations within popular culture. Vampires and werewolves were cool again for the first time since Universal's monsters had slowly faded from memory, and with them came the rise of an interest in witches. Everyone from Ryan Murphy to children's television was in on it, and the works of J.K. Rowling launched the fixation to its apex. Harkness saw this as a desire to still believe in magic, in wonder, within our world of bleak and grounded discomfort. I don't think it's an accident that these cultural phenomenon rose as the tightening grasp of social media consumed us all, a period that allowed people to interact over their love of these things for the first time without expensive travel. This professor looked at this and saw potential for a story.
A Discovery of Witches was published in 2011 to critical applause and readers' delight. It follows the romance between a witch and a vampire as they make their way to discovering an alchemical secret, but that's only the sexy surface of this thing. Harnkess decided to use her knowledge to provide the story with more grounding than most supernaturally horny literature, and it made the difference.
While our witch in question is an interesting figure, it's not her power or attraction to her bloodsucking counterpart that makes her character interesting. Diana Bishop is worth paying attention to because she knows her shit. The story at first reads like an Harkness's horny fan-fic, given that the character has so much in common with the author, but it quickly becomes clear that even the sexy bits are more something she found fascinating historically than they were masturbatory. From the introduction of the secret book (citing the famous Elias Ashmole, a real historical figure that collected dozens of alchemical manuscripts) to her detail-accurate descriptions of the Bodleian Library, each element is designed out of her wealth of knowledge instead of her desire to rev her own engine (you sit down over there E.L. James, and you stay there).
Beyond just historical accuracy, Harkness has brought in her medical knowledge as well. While her main focus is ancient practices, her studies required a good amount of modern medical understanding as well and all of it is on display. She has split her personality between her two main characters, giving Diana Bishop her scholarly knowledge of alchemy and the occult while her medical and historical knowledge have been bestowed upon the vampire, Matthew de Clermont (round of applause for the name, please). It's such an odd spread between the two, but it works to form individuals that remain interesting despite witches and vampires being something of a modern cliche.
It's quite wonderful that the book is aimed at adults. Other novels like The Historian and Twilight are so dedicated to repressing the characters' sexuality that I wind up unable to connect with them. They are, after all, teenagers. Deborah Harkness uses adults to express adult ideas, from violence to sex. These themes aren't necessary to be adult (she could have just written about vampires in student loan debt, that would have been adult enough), but her tasteful handling of not only these things but the gray morality that exists in human beings made for a wonderful set of characters.
Now can we get a round of applause for the first season of the TV adaptation? Teresa Palmer has been someone to keep an eye on since Warm Bodies [2013] and she scored the lead as Diana Bishop. I've been informed by my girlfriend that she's not what was pictured when reading the novel, but my own enjoyment of her performance is giving me the audacity to say I really enjoy her performance. Playing opposite her is Matthew Goode, a man most will remember from his performance in Watchmen [2008]. He never really nailed down that character, but he's rocked many others from performances on the show Downton Abbey to the films The Imitation Game [2014] and Allied [2016] and he's come to play as the starving, horny, learned vampire. I'm into this guy whenever he shows up, and he's definitely hitting all the right notes for me here. These two are accompanied by the masterful talents of Alex Kingston, Owen Teale, Lindsay Duncan, and Valerie Pettiford. This is a great show and I hope you all snag your Shudder trial so you can give it a try!
Deborah Harkness went on to write two sequels to A Discovery of Witches, the second of which I'm currently working my way through. The television series seems to be following the "adapt a book a season" model, so I'm avoiding that until I've finished. I loved this first book, and I hope you all give it a try. It's truly one of the more interesting supernatural romance novels I've come across, and the only one that tickles my nerd heart with its love of history and the occult beliefs contained within.