I agonize over this list on an annual basis. Some years I feel like there aren't enough, some years I'm so overwhelmed with excellent music that I don't know what to do. 2021 was an embarrassment of riches in terms of films and their music (not in any other way, as America is slowly crumbling into a barren wasteland of willful stupidity) and I couldn't be happier with this year's output. Every time we hit this spot I worry, but I think we've got a solid top ten this year and I hope you all delve into what each has to offer.
But before that…it's honorable mention time.
Honorable Mentions
No Time to Die: Zimmer is a special composer to me, one that came to prominence during my late teens/early twenties. He's a wild card each time, but with this he's apexed his art form. When a long-running franchise begins copying your style and eventually hires you that's a sign of cultural impact. Zimmer took the opportunity to bring in homages to John Barry's On Her Majesty's Secret Service score and wove it into more modern staccato rhythyms. Read my full film review here.
The French Dispatch: I'm in the pocket for Alexandre Desplat, but there was just too much soundtrack music to allow this to sneak onto my top ten. Nonetheless, the score for Wes Anderson's latest is a subtle banger that features enough Oboe and Clarinet to mystify me. The latter is the lazy instrument for middle school kids in band class, but when used correctly it can be something magical. Desplat has made a repetitive but charming bit of fluff that just…it's so nice. Read my full film review here.
Zack Snyder's Justice League: Tribute must be paid to where tribute is due. I didn't like the final result of Zack Snyder's four-hour monstrosity, but the two-and-a-half hour film hidden within it is a decent watch and is achingly sincere. The score reunites Snyder with Junkie XL, his composer from Batman v. Superman: Dawn of Justice (I told you that I'm going to type that stupid title every time), and rarely have I seen such a match made in heaven. Is the film for me? No. Is the score for me? No. The drop-D baritone numetal and angry orchestration doesn't tickle my giblets in the way Snyder wants it to, but the tone matches his edgelord sensibilities perfectly and I just…I have to acknowledge it all. Read my full film review here.
10. Spider-Man: No Way Home: Look, I despise Michael Giacchino. He's never had an original thought in his head, instead parroting more interesting composers and being lauded by the masses for appealing to their nostalgia. Luckily that's what Spider-Man: No Way Home is – nostalgia. While Marvel has become an ouroboros that consumes all external franchises until it believes it's had its fill, the score is actually the most sincere part of the entire experiment. Giacchino has finally let go of his need to exist as a narcissistic mirror, instead creating one of his few sincere compositions to elevate what could have been a corny failure into a cultural landmark. Between this score and the performances from Alfred Molina and Willem DaFoe…we lucked out. Read my full film review here.
09. Halloween Kills: Look, Johnny C came back with a vengeance and who am I to dispute his greatness? The guy is the master of horror, a killer composer, and he now lives to just smoke weed and make music with his kid between video game sessions. If that's not legendary I don't know what is. David Gordon-Green's follow-up to his 2018 legacy sequel is more complex, both succeeding and failing at the thing it tries to do within the same sequences, but the score is yet another beautiful entry into the canon of techno-horror music. This will be on holiday playlists for decades to come, and deservedly so. John Carpenter continues to be unable to shit out a bad score even though he's trying. Read my full film review here.
08. Nightmare Alley: Guillermo Del Toro's latest may not have been my cup of tea (a twist worthy of M. Night Shyamalan), but the score from Nathan Johnson is. His work on Rian Johnson's Knives Out made my list not long ago, but his work on Del Toro's latest is on another level. Both artists are performing at their peak, working to create an homage to black and white thrillers of a bygone era and succeeding in different ways. Del Toro's film lacked his signature humanity, but Johnson's score worked to make a bigger entry into 2021's canon. Slick, mean, and hip-hop inspired, Nathan Johnson's score is one of the better tied to this director's catalog. Read my full film review here.
07. Candyman: Rarely does a legacy sequel have so much power, but Lichens's score to Nia Dacosta's Candyman is a rare beast. The original was a minimalist entry from the legendary Phillip Glass, but while his music skews towards the frightening and romantic, Lichens's work is more haunting and modern. Digital entries to this canon are daring and frustrating, but I think it paid off in ways that we'll be talking about for years to come. The film itself does more that I love than otherwise, but it falls short of the work its composer put in. I truly adore this unsettling series of songs, and I hope it reaches you with the same impact that it did me.
06. Zola: Mica Levi is just a wonderful addition to the canon. Zola may read like a Twitter thread, but the score listens like a 70s thriller panic attack. Intense, brief, and ever-so-earnest, this one is just a baffling work of musicianship that fits in-line with previous work on films like Under the Skin and Jackie. While this wasn't my favorite of the year, I can truly say that I've never seen anything quite like it and that Mica Levi's score matches it perfectly. Don't read the Twitter thread until you've seen the film and don't skip out on the score once you have! Read my full film review here.
05. The Green Knight: My fiancee had to remind me how precious I am about this film in order for it to be this low on the list. David Lowery's masterpiece (yes, it's better than A Ghost Story) is scored by longtime collaborator Daniel Hart with insane precision. The film may be stoned out of its gourd, but Hart's score is more of an ethereal thing that comes out of the Earth to haunt our present day. Perhaps no sequence is more beautiful in 2021 than the final fifteen minutes of this film, which began with the track "Oh Nyghtegale." Hart is in a rare position where imagery and music are used to show more than they tell, and he makes the most of his explosive final pieces. It's truly one of my hallmarks of 2021. It may, indeed, but one of the best sequences of all time. Read my full film review here.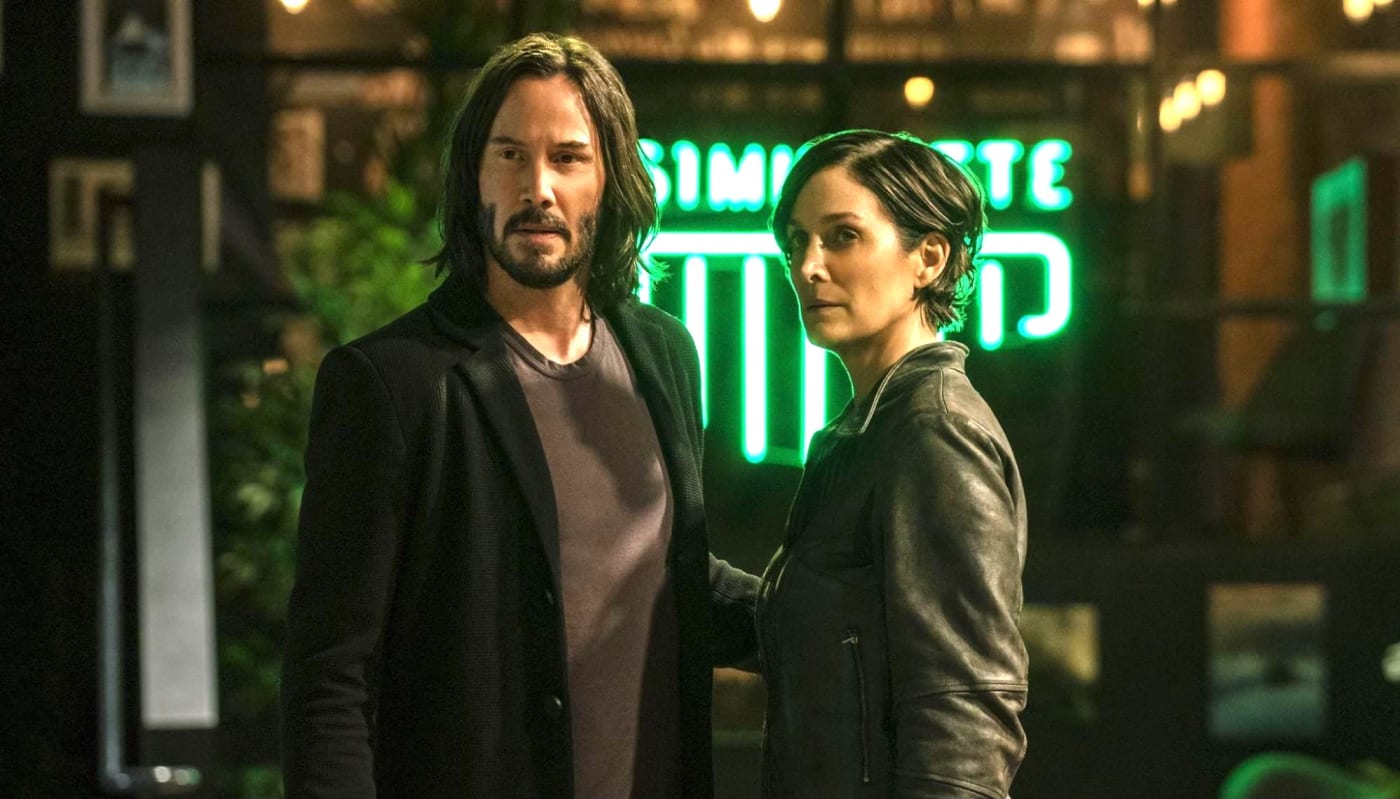 04. The Matrix Resurrections: Tom Tykwer doesn't come out and compose for just anyone, you know? He's worked for the Wachowski's before, but his compositions here mirror the aching sincerity of Lana's latest. This is one of the most open and beautiful films released in quite some time, meant to be a counter poison to Marvel's latest Spider-man entry, but at the heart it's a sincere romance. Tykwer's score is unexpected but familiar, wrapping the audience in the hug they crave while complimenting the film in its insistence that they demand more originality from their cinema. Read my full film review here.
03. In the Earth: Clint Mansell is one of those artists that I can't nail down. He composed the score of my favorite film, but his continued work with Aronofsky has been a highlight. Partnering with Ben Wheatley is a gamble, but it paid off in weirdly soothing anxiety with In the Earth. The composer is no stranger to social media, and he's been advertising himself about this one incessantly. I finally got to see the film earlier this year and adored it, but what Mansell has offered is on another level. While it's as freaky as you want, it also works as a piece of unsettling viciousness in a landscape of films demanding that you feel soothed and comfy. Read my full film review here.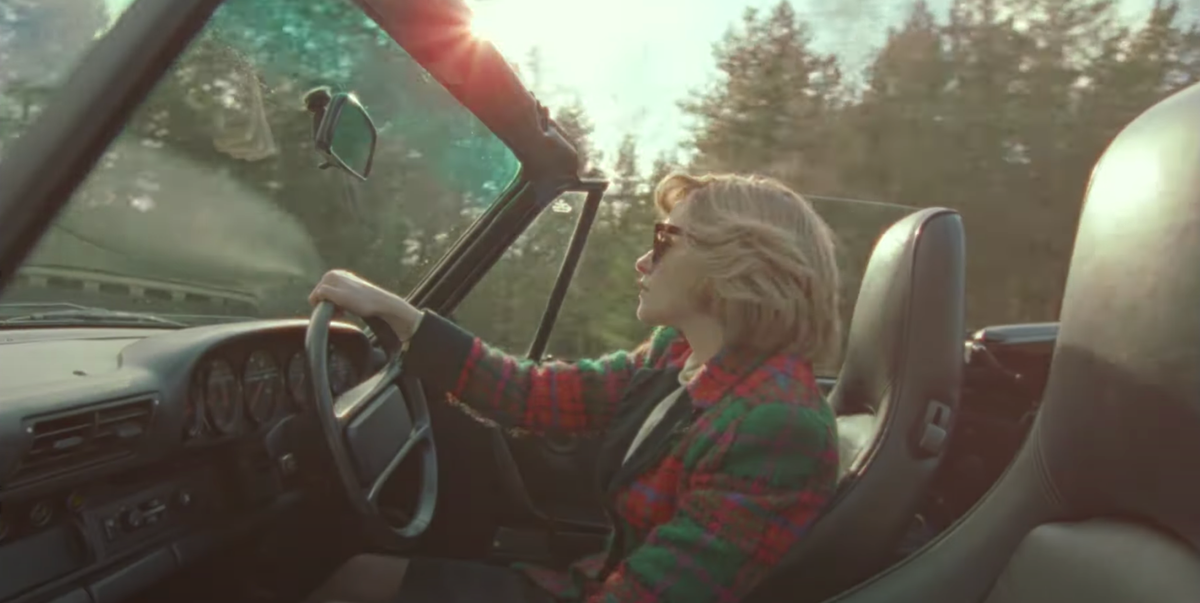 02. Spencer: Radiohead has begun to infiltrate modern filmmaking, and we're all the better for it. Jonny Greenwood has created music for film before, but nothing quite so aligned with his heritage as this. Spencer's score reminds me of "Kid A" and "Amnesiac," albums that feature jazz influences alongside existential panic attacks in a sonic landscape of British dread. He's brought that to his work on Pablo Larrain's latest film; a study in princesses built around public tragedy fits nicely into his narrative and it serves as the latest bit of perfection in his canon. Read my full film review here.
01. Dune: Look, this is one of the wildest things we've had in a long time. A blockbuster about narcissists that fear their drug-induced future as aristocrats? And they're all played by hot people? Sign me up! This is a triumph of modern filmmaking, but the retro-futuristic work from Hans Zimmer is both awe-inspiring and devastating. A butthole worm full of teeth emerged from the sand and it's meant to inspire religious awe. Want to know how that works? Music, that's how. Aside from this, Zimmer worked to perform a more subtle task compared to what he is used to. His lifelong dream of scoring a filmed version of Herbert's masterpiece is what led to this uniquely upsetting music. Read my full film review here.
That's my list! You're getting a second entry to send you off. The love of my life wanted you to hear scores of bagpipes lining a church because Zimmer deemed it so. Because she has requested this…here you go!